Chinese painting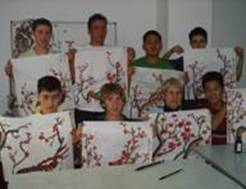 The origins of traditional Chinese painting reach far back into China's history. Works dating from before the Tang Dynasty (618-907 A.D.) are mainly line drawings of people engaged in various activities; this was the "golden age" of human figure drawing.
By the mid-Tang Dynasty, landscape and flower-and-bird paintings began their rise to prominence. Paintings of mountains, forests, fields, and gardens have the ability to transport one away from the vexations of the material world into a peaceful, carefree realm.
Because of this, landscape paintings have always been highly regarded by China's literati and officialdom.
Chinese calligraphy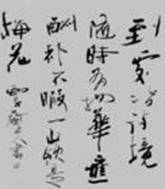 Chinese calligraphy is like a rare, exotic flower in the history of civilization, and is a unique gem of oriental culture.
For the Chinese, calligraphy, the ancient art of the written word, is not just a method of communication but also a means of expressing the dynamic forces of the natural world.
Graphically, it is comparable to painting in its ability to evoke emotion through a rich variety of form and design. As abstract art, it displays the rhythmic and harmonious flow of music. And from a practical point of view, it is written language.
Drawing a Beijing Opera mask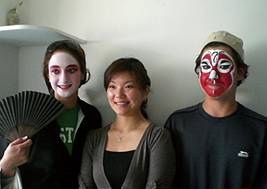 Beijing Opera (aka Peking Opera) has existed for more than 200 years. It is widely regarded as the highest expression of Chinese culture and has finally emerged as the national standard.
The Beijing Opera mask, the elaborate face painting in Beijing Opera, is an art unto itself. Each painted mask is a representation of particular qualities of character.
By studying the particular qualities, students can appreciate the beauty of the mask, getting a deeper understanding of Chinese traditional art and culture. In addition, the strong, expressive power coming from the point, pattern and color in the mask can lead students to create their own masks with specific personalities.
Tai chi chuan ( Chinese shadowboxing )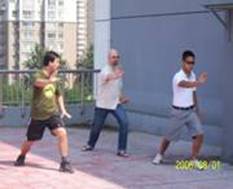 Chinese shadowboxing, also commonly known as Tai Chi, or Tai Chi, is both an internal Chinese martial art and a fitness routine.
Tai Chi theory and practice was formulated in agreement with many of the principles of traditional Chinese medicine, philosophy, and aesthetics.
By learning and practicing Tai Chi, you will figure out more and more of its advantages, which will benefit you for your whole life.
Making Kites
The kite, a Chinese invention with a long history, is mainly, but not only, a plaything. It has contributed to science and production.
It has been praised as the forerunner of the modern aero plane, and has been recorded in <SCIENCE AND CIVILIZATION IN CHINA> by English scientist Joseph Needham, together with the four great inventions.
The four steps in making a kite are themselves highly artistic: making the frame with bamboo strips; covering the frame using paper or silk; painting the kite with colors or a message; and finally, flying the kite. Flying a kite you have made yourself is definitely an enjoyable experience.
Chinese Knot, Chinese paper cutting
The Chinese Knot or Chinese traditional decorating knot is a kind of characteristic folk decoration or handicraft art.
Appearing in ancient times, developed in the Tang and Song dynasties (960-1229A.D.) and popularized in the Ming and Qing dynasties (1368-1911A.D.), the Chinese Knot has now become a kind of elegant and colorful art and craft, but it was originally developed for practical use.
Paper cutting is one of China's most popular folk arts, which can be found in most parts of China, with distinctive types and characteristics.
Paper cuttings are used for both religious and decorative purposes, which not only reflect the Chinese people's aesthetic tastes , but also their hope and wishes for comfort, auspiciousness and happiness.
Chinese tea lore, Making jiaozi (Chinese Dumpling), Make tangyuan, Mahjong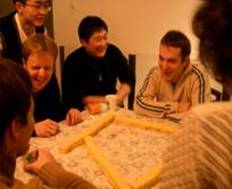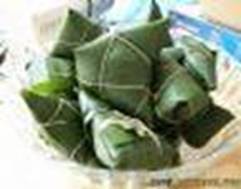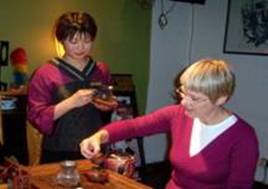 Tea lore belongs to oriental culture. Tea was historically regarded by tea lovers as a precious and noble drink, and tea tasting was both an intellectual enjoyment and means of cultivating moral character and nature. In Chinese tea lore, by going through the tea tasting process, an individual's moral character is enlightened and enhanced, achieving harmony in the human mind.
Jiaozi or Chinese dumplings are a traditional and popular food in China with a history of more than 1,000 years. Jiaozi is a traditional Spring Festival dish and adorns dinner tables across the country during this season. The typical Jiaozi has a meat and vegetable filling covered by a wheat-flour wrapper and can be boiled or steamed.
In China, Jiaozi have special cultural meanings, bearing both the Chinese people's warm memories from the bottom of their hearts, and also their wishes for a better future.
It is an important custom for Chinese people to eat tangyuan or rice dumplings, at The Lantern Festival, which is on the 15th day of the 1st lunar month. Tangyuan, also named Yuanxiao, are small sweet dumpling balls made of glutinous rice flour with rose petals, sesame, bean paste etc as filling. What's more, tangyuan in Chinese has a similar pronunciation to "tuanyuan", meaning reunion. So people eat them to denote union, harmony and happiness for the family.
Mahjong, originated in China approximately 3,000 years ago, was originally a game played only by emperors and aristocrats. Later it spread to grassroots society and became well accepted in the Qing Dynasty. As an important part of Chinese traditional culture, the game is characterized by its integration of skill, strategy, intelligence, calculation and even luck. For hundreds of years, the game has been enjoyed by all walks of life, throughout Asia and the world, becoming the most influential intelligent game among Chinese people.
Tuition: price negotiable in person